UPDATE: As of February 4, 2021. Det. Eric Barnes w/ DPD does Not know which of the 7 suspects murdered Erika Damaris Mong.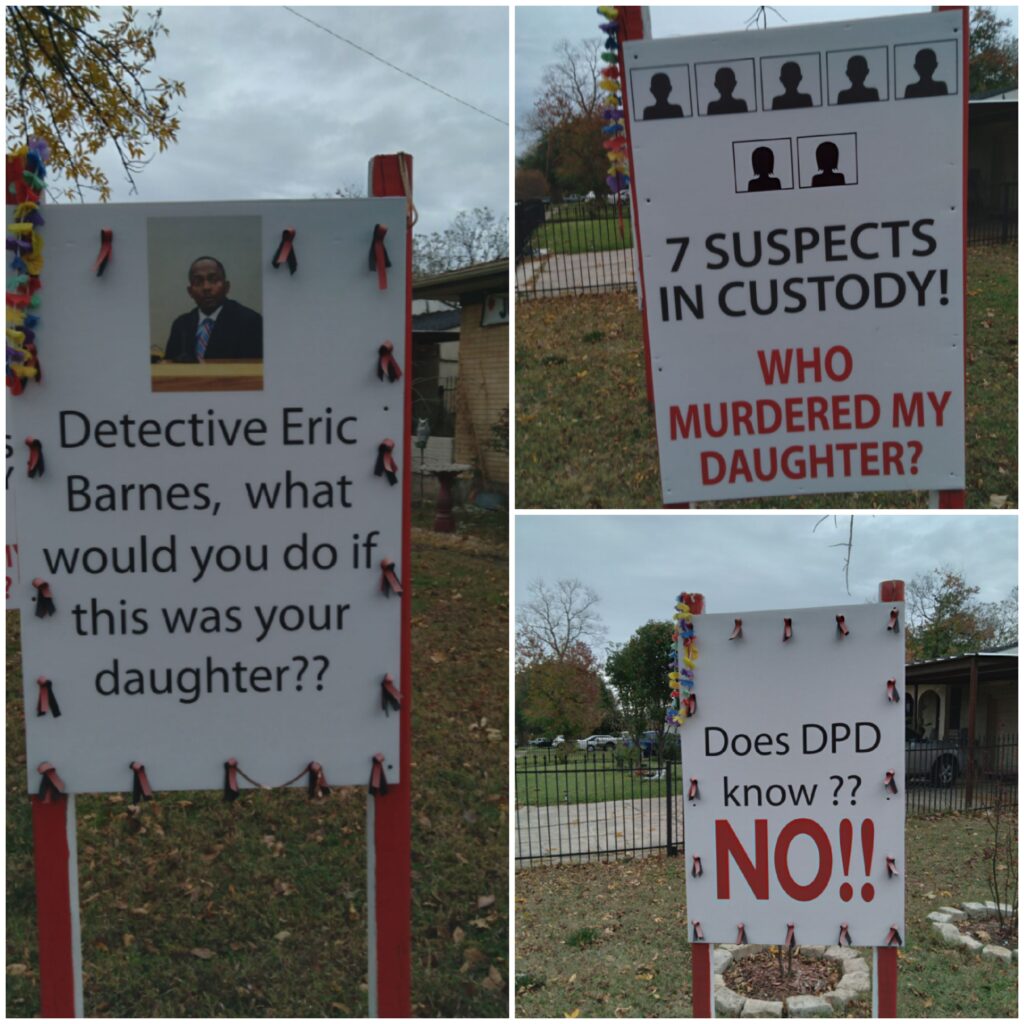 Click the link below to view Facebook Group Page
Justice For Erika Damaris Mong Facebook Group Page
Click the link below to view Twitter and LinkedIn Pages
THIS LAW MUST BE APPLIED EQUALLY!
Governor Greg Abbott hammers a Texas sheriff after she refuses to comply with immigration laws https://t.co/49LqL84pk5 via @theblaze

— Diana (@ErikasLegacy94) February 16, 2017
"Money is just a piece of paper,
it's only value is corruption"
~ Diana (Mong) Munoz
Services for Erika Damaris Mong were held on Friday, December 5, 2014.
www.carrillofuneralhomes.com/obituary/erika-mong/
www.legacy.com/obituaries/dallasmorningnews/obituary.aspx?page=lifestory&pid=173373461
Read Diana Munoz's interview with Telemundo Dallas
Erika's Father Eric Alexander Mong, friends and family at the World 7/7/2015 world Cup 2015
http://www.univision.com/dallas/lleno-total-en-copa-oro-2015-video